Nurture Family Health is now OPEN in Downtown Gresham, Oregon
! Go to the SCHEDULE NOW! page to get started or send us an email through the contact page if you have questions. For more information about becoming a patient, check out the For the Patient page. Looking forward to meeting you soon!
---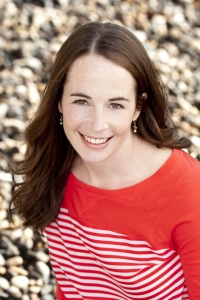 My name is Dr. Melissa Woodyard and my sole intention is to help you achieve a state of optimal health and life-long wellness. I believe wellness gives you the freedom to fully experience life and attain happiness. As a state licensed naturopathic physician, my comprehensive approach to health care is both individualized and holistic.
Your body is a dynamic organism that has the innate ability to heal itself with proper support. Symptoms like pain, nausea, and rashes are signs of imbalance —lack of homeostasis— within your body. The only way to reestablish homeostasis is to find and treat the causes of your symptoms – correcting the imbalance from within.
Naturopathic Medicine is the embodiment of principles that emphasize treating the whole person with the healing power of nature. These principles can stop or reverse the progression of deep-rooted chronic illnesses. Pharmaceuticals and surgery treat individual symptoms by suppressing or palliating them. Often times these methods serve to embed the disease deeper into your body. In essence, they mask and delay the symptoms for the time being, rather than identifying and solving the root of you problem. In contrast, Natural Medicine alleviates symptoms by healing your body.
With Naturopathic Medicine you can change the way you and your family approach health. Empower yourself with a proactive, preventative, and natural approach – rejecting the traditional method of palliating the symptoms of illness with chemicals. Natural medicine is effective in all stages of life.
To a healthy you,
Dr. Melissa Woodyard